Remote and Hybrid Work; 'The Right Way'.
Jackstien Practices' cutting-edge, multi-disciplinary team of professionals designs a Hybrid Work or Remote Work framework ideal for your business.
---
The Right Way
Our Hybrid Work and Remote Work frameworks seamlessly balance and align Organizational Approach, Policies, Technology, Processes, Controls, Culture, Governance and Human Resources to the Bottom Line, today and tomorrow.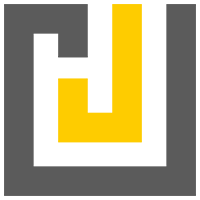 Hybrid Work Consulting
The ideal Hybrid Work framework is (1) Productive (2) Sustainable (3) Profitable
The ideal Hybrid Work framework is difficult to achieve – risks & priorities conflict with each other, there is no 'one-size-fits-all' solution, costs need to be controlled and specialized expertise is rare.
Jackstien Practices' specialized team of cross-functional experts combine research and a forward-looking macro outlook with ground-level knowledge to identify and solve issues at an organizational, departmental, and individual level.
Using it's proven proprietary methodologies Jackstien Practices develops a Hybrid Work framework that is ideal for clients financially, technically, technologically, and psychologically.
Ideal for BFSIs, regulated businesses and commodity businesses requiring a wide knowledge-base of support.
Remote Work Consulting.
The ideal Remote Work framework is (1) Productive (2) Cohesive (3) Agile
The ideal Remote Work framework is a challenge to achieve without risking sustainability, collaboration and controls even as you attempt to simultaneously manage costs and minimize risk.
Jackstien Practices' specialized team of cross-functional experts combine proprietary methods and international best practices with in-depth localized expertise to deliver a seamless framework . Our frameworks are an asset in their own right, contributing to your bottom-line today and to your growth tomorrow.
Ideal for businesses that rely on specialized talent, high levels of agility, wide geo-coverage.
Need consulting services for specific problems?
All businesses are unique, as are their needs.
Maybe you have in-house expertise to manage some aspects of Remote or Hybrid work. Maybe you need consulting services only for specific areas.
Or maybe you need on-ground execution and implementation assistance.
We offer consulting service 'Stacks' focused on specific areas of Remote or Hybrid Work.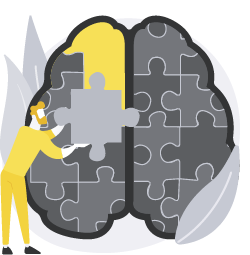 Remote and Hybrid Work Stacks
PRO.gress
Our '
Framework & Architecture
' suite assesses your unique DNA to design the Remote or Hybrid Work blueprint ideal for your organization.
For example;
You recognize that Hybrid work is the best version of Remote Work.
But maintaining physical and virtual environments creates gaps even as it duplicates expenditure.
Jackstien Practices helps create the optimal balance of each environment, guiding the hundreds of 'Whats', 'Hows', 'Wheres' 'Whys' and 'Whos'.
You love the cost and life benefits of Remote and Hybrid Work.
But you worry about productivity, delivery and customer experience.
Jackstien develops frameworks tailored to manage capacity, optimize resources, elevate performance and enhance customer service in a Remote or Hybrid Work environment.
PRO.act
Our '
Execution & Governance
' suite takes the implementation strain off you, from planning to policies to dry-runs
and everything in between
.
For example;
Shareholders love the value accretion from Remote or Hybrid Work.
But you worry about implementation, teething issues and unforeseen developments.
Jackstien Practices future-proofs, schedules, implements, monitors and hand-holds you all the way to a successful transition and beyond.
Remote or Hybrid Work significant benefits to your cost base as well as employees' disposable incomes.
But you worry about day-to-day practicality of maintaining oversight and control.
Jackstien optimises and implements frameworks for supervision, tracking, performance and metrics management end-to-end; from technological to contractual and statutory considerations.
PRO.pel
Our '
Processes & Controls
' suite re-engineers and customizes your processes, flows, controls (and even KRI/KPIs)
to serve the changed needs in your Remote and Hybrid Work environment
.
For example;
Your people love the flexibility of Remote or Hybrid Work.
But you worry about process breakdown, control lapses and customer complaints.
Jackstien Practices re-engineers processes, controls, structures and flows tailored to your specific environment to make your business stronger than ever.
Supervisors love the increase in productivity in Remote or Hybrid Work environments.
But security and confidentiality of your business data concerns you.
Jackstien Practices restructures your technological, operational and legal frameworks to elevate and strengthen the security of your information in Remote or Hybrid Work.
PRO.tect
Our '
Laws & Statutes
' suite guides changes in your regulatory and statutory compliance frameworks
to plug risky gaps created by the change to Remote and Hybrid Work
.
For example;
You love the time-to-market, flexibility, protection and competitive advantage that Remote or Hybrid Work provides.
But the unknown impact on numerous statutory and regulatory compliances is a matter of concern.
Jackstien Practices assesses required changes to the compliance framework for the multitude of statutory obligations in India, from labour law to tax authorities to regulatory licenses.
You appreciate how Remote or Hybrid Work elevates digitization and workflow automations.
But you worry about remaining legally secure while going fully digital.
Jackstien Practices assesses and implements changes to your operational and contractual templates to safeguard your interests.
SAPIENS
Our '
Training & Adaptation
' suite focusses on readying your workforce to be more productive than ever in the new normal with focussed training and adaptation programs for employees, supervisors and senior management.
Trainings provided as part of the program use a path breaking combination of training techniques across anthropological reasoning, neuro-chemical impact, customized videos, simulation based learning and case studies to address every problem.
For example;
You love how Remote Work increases geographical access to human resource talent.
But you worry about collaboration, trust, cohesion and team-spirit amongst your people.
Jackstien Practice's SAPIENS training and development stack adapts your people to work and thrive together in a Hybrid and Remote environment better than ever.
Your lungs, heart, spine and skin thank you for the respite from the grueling commutes.
But you worry about dilution in corporate culture and identity in a Remote or Hybrid Work environment.
Jackstien Practices's SAPIENS program designs, creates and integrates organizational action, communications programs and culture boosting practices.
Our '
Space and Design
' partner suite expertly designs offices scientifically to boost mood, interaction, creativity and spontaneity while delivering areas of privacy, focus and concentration to those who need it,
when they need it
.
For example;
Your people love the ability to choose where and when they deliver their best work in a Hybrid environment.
But you aren't sure how to bake this flexibility into your office space design.
Jackstien Practices' design partners create customized flexible spaces that change with the needs of your people and your business from day-to-day.
You have realized that interactions in a Hybrid Work environment are more meaningful.
But your Hybrid office spaces feel indifferent and sedate.
Jackstien Practices' design partners specialize in creating Hybrid work environments that promote joy, creativity, spontaneity, connection and interaction.
Our '
Talent & Media
' partner suite help you leverage your advanced environment with stakeholders, from potential employees to shareholders to society at large.
For example;
Quality of life has significantly elevated with Remote and Hybrid Work.
But you wonder how to attract the right talent to your future-forward work environment.
Jackstien Practices' marketing and recruitment partners work with you to leverage your progressive actions to attract the best talent.
From the environment to individual inclusion, the positive societal impact of Remote and Hybrid Work appeal greatly to you.
But you also want to showcase your lead or inspire others to the cause.
Jackstien Practices' media partners help publicize your investment in the future and the many benefits to stakeholders to inspire others to follow your lead.
WHAT'S NEW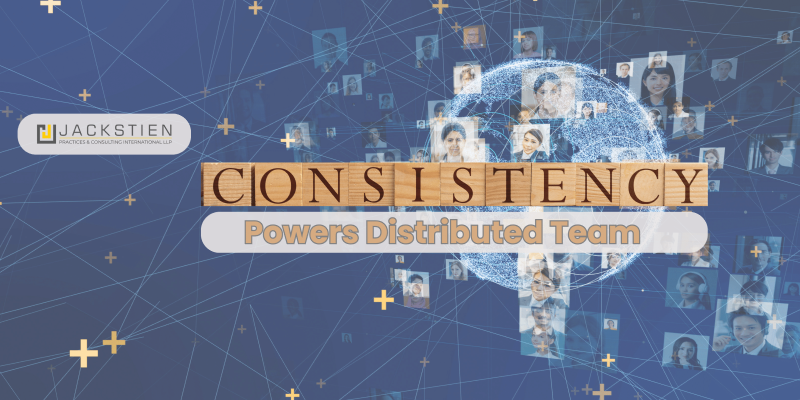 Consistency in remote and hybrid team work; an essential concept that extends beyond individual actions to encompass the collective efforts of every distributed team member.