About Us
Jackstien Practices is a leading transformation services firm of Management Consultants specialising in helping businesses operate at a high level profitably, productively and consistently.
The Right Way.
We operate under two verticals;
Risk Management Consulting and
Re.

Motion

, the first and finest of its kind consulting vertical for Remote & Hybrid Work in the world
professional noun
"a person with a high level of training and/or education"
There is a reason that professionals are always said to 'practice' – the word reflects an appetite for learning and relearning to perfection in an ever-evolving world.
Jackstien Practices embodies this principle… it is, in fact, in our name.
Our Vision
Jackstien Practices' vision is to bring to our clients the best expertise in operating risk management, technology and behavioural practices to boost the organisation's bottom-line through each of our verticals.
Our Team & Philosophy
We are a cross-disciplinary team of consulting professionals operating on a shared vision that today's source of problems are tomorrows source of inspirations. Inspiration that allows us to 'lean into' the future and leverage the beauty of change. Like Remote and Hybrid Work, a.k.a. the Future of Work.
Our team consists of top-notch professionals in their chosen fields – Finance, Technology, Risk, Macro-Economics, Process & Framework Design, Laws, Regulations, Behavioral Science, Quantitative Analytics, Training & Adaptation. We have a commitment to the highest level of professionalism, ethical standards, intellectual honesty and open dialogue in all we do. Above all, our team is guided by a singular objective – the bests interests of our client.
Our Managing Partner
Mr. Nishant Shah was a senior international banker, industry leader and banking veteran with over two decades of experience with global banks. He was Head of Operating Risk for JPMorgan Chase Bank, N.A., India before taking over as Managing Partner. Click here to read more about Mr. Nishant Shah.
Our Affiliates & Partners
Our affiliates and partners go through an extensive vetting process to help us ensure that our clients get the best professional services they deserve.
Our Subsidiary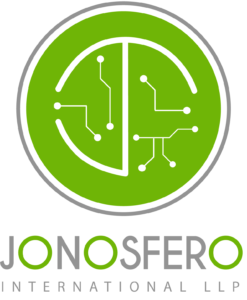 Our subsidiary, JONOSFERO International LLP* specializes in technology products designed to return power to users with high-quality solutions and applications. Solutions and applications that are intelligently architected to merge controls with innovation, accommodate tomorrow's changes, promote high standards of governance in regulated entities, bring down cost of control and compliance and enhance operational efficacy. JONOSFERO International LLP is joint venture with ACIES Holdings LLP
"Intelligence is the ability to adapt to change."
— Stephen Hawking